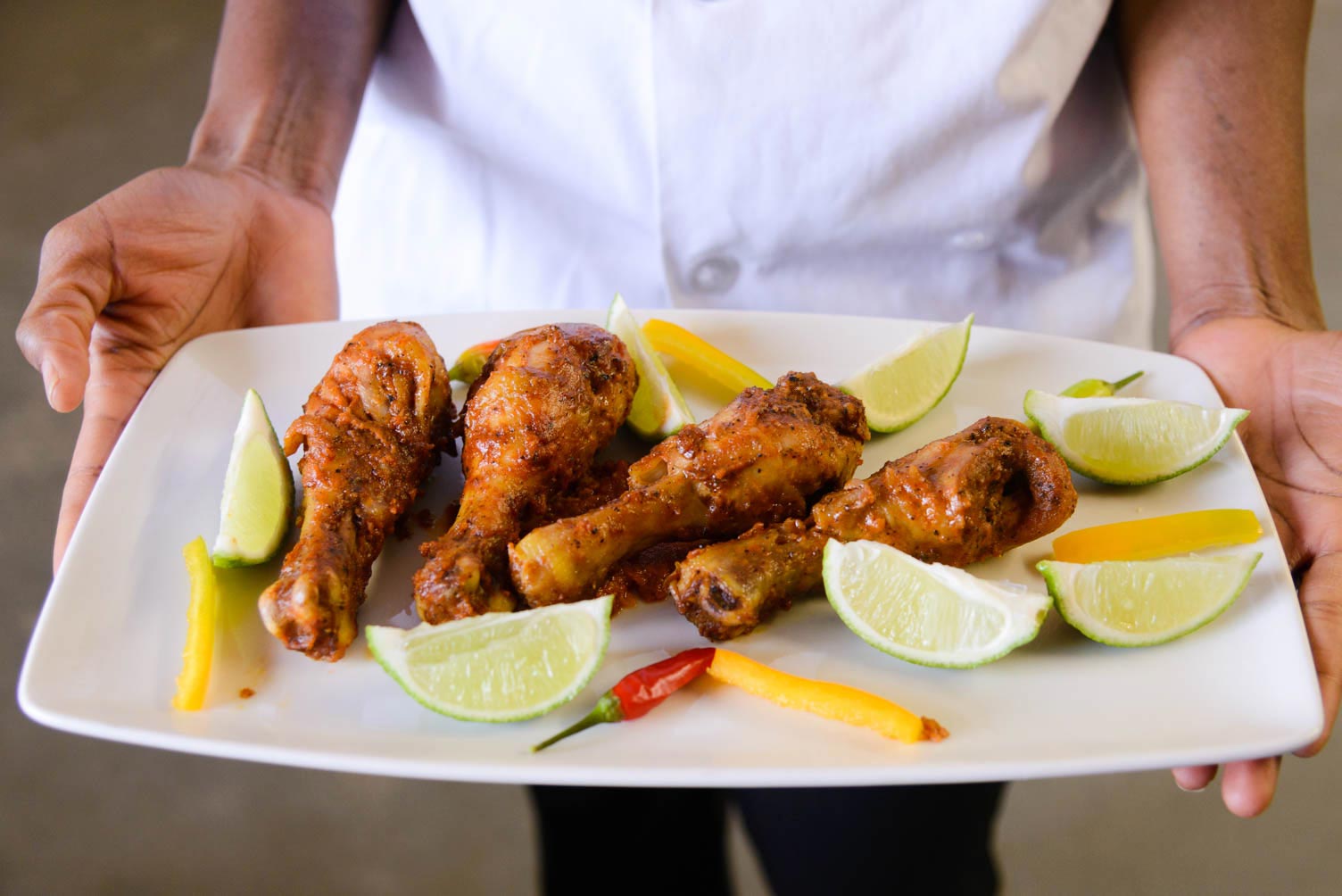 Every Thursday we offer a set-cost boxed-meal service cooked fresh by a featured entrepreneur. Here's how it works: We send out an email Sunday night detailing who the chef will be and what's on the menu. Orders need to be placed by Noon on Tuesday. Orders are available for pick-up Thursday between 4:00 - 6:30 pm.
It's a great way to enjoy delicious Spice cuisine on a Thursday night. Order today to get a taste of international cuisine and support our chefs and community.
Spice To Go began March, 2017. Read about how it started and the success it's been. Be sure to sign-up for the latest updates.
To Order – Select one of the menu options below and then use "Place Your Order."
(Eaten with us before? Please help us improve by completing this short survey.)
Every Thursday you can also purchase Hot Samosas from Namash Swahili along with your regular Spice To Go.
Read more »
Upcoming Spice To Go Menus:
Ordering Details
Orders must be submitted by Tuesday at 12pm!
Pick up your order and pay at Spice Kitchen between 4-6:30pm on the date of your meal. (Please note we have a new location.)
1-3 Orders $10 each.
4+ Orders $9 each.
Please contact us with questions or concerns by calling (385) 229-4703, ask for Casidhe.
Finding Spice Kitchen
Spice Kitchen Incubator is temporarily located with our partners at Square Kitchen SLC, 751 West 800 South in Salt Lake City. (Map)